Mar 11, 2007
A big thanks to Bill Puller of the Genealogy Tech Podcast, for mentioning the Genealogy Gems Podcast in his March 7 blog. I really recommend that you check out his blog / podcast. He's got a real handle on the technical side of genealogical research & thank goodness he's sharing it with the rest of us!
Before I get to the Episode #3 show notes (below), I want to be sure that folks new to podcasting know How to Subscribe to this podcast for FREE:
If you don't already have itunes installed on your computer...
Enter your email address in the box on the left & click the "Download itunes 7.1 Free button
Follow the prompts.
Once installed, open up itunes on your computer
Now you're ready to subscribe to Genealogy Gems Podcast...
Press the Control key and the letter C key on your keyboard at the same time to COPY the address to your computer's clipboard

In itunes, Select ADVANCED and SUBSCRIBE TO PODCAST from the menu

A small window will open.

Press the Control key & the letter V key at the same time on your keyboard to PASTE http://genealogygemspodcast.com/rss into the box.

Click OK
The podcast will automatically load into the Podcasts section of your itunes library. You will now receive new episodes whenever they are published, & be able to listen to them in itunes anytime you want!
GEM: GOOGLE ALERTS & EBAY FAVORITE SEARCHES (what I refer to as Ebay Alerts)
GOOGLE ALERTS:
Check out Bill Puller's podcast Episode #8 of the Genealogy Tech Podcast. You can create a thousand! (Idea: Start with those items you highlighted in your family journals (See episode #2 below)
EBAY FAVORITE SEARCHES:
Here's how to create a Favorite Search in Ebay...
Enter keywords in to the All Items SEARCH box and click SEARCH

(Consider clicking the Search title and description box to insure you are getting everything)

Once you get the search refined to give you good results, click ADD TO MY FAVORITE SEARCHES (just below the search line on the right side of the screen)

This opens a window where you can elect to create it as a new search, or replace one of your existing searches. Usually you will just be creating a new search. Make sure the EMAIL ME box is clicked so you will receive email notifications when new items are listed. You can choose how long you want to receive emails. (This can be modified at any time through MyEbay)

Click SAVE SEARCH
You'll probably receive your first emails tomorrow morning!
Examples:
LARSON screwdriver...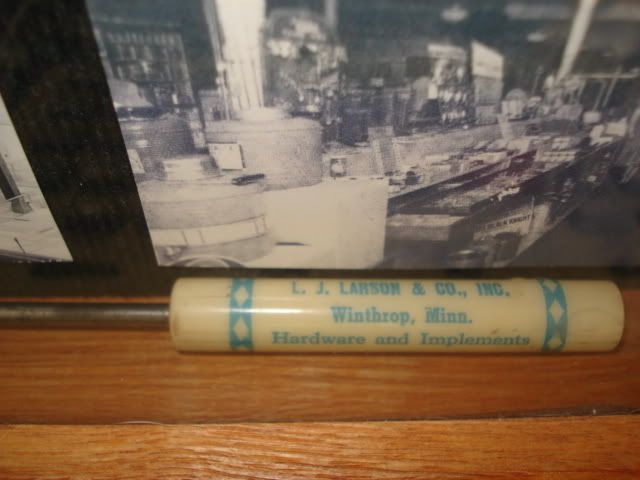 San Joaquin Cotton Oil bale of cotton...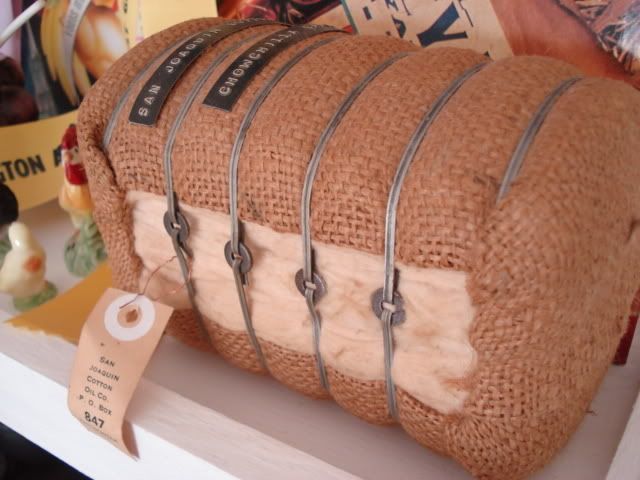 Here's a link to my current Ebay listings
GEM: FAMILY HISTORY DISPLAYS
Shadow Box...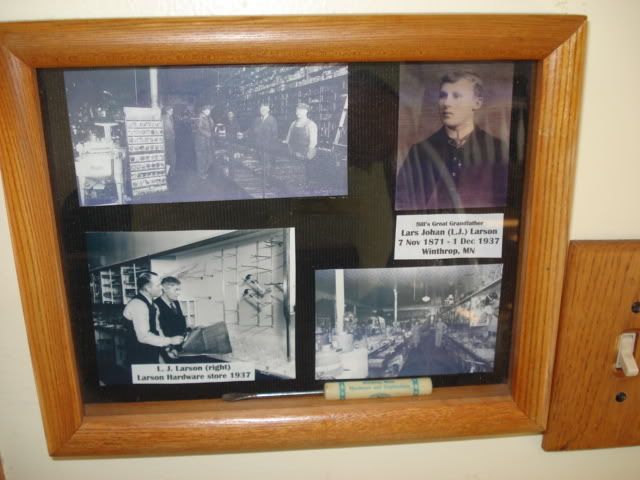 Wall Display...
I'd love to hear from you! Email me with comments & questions.